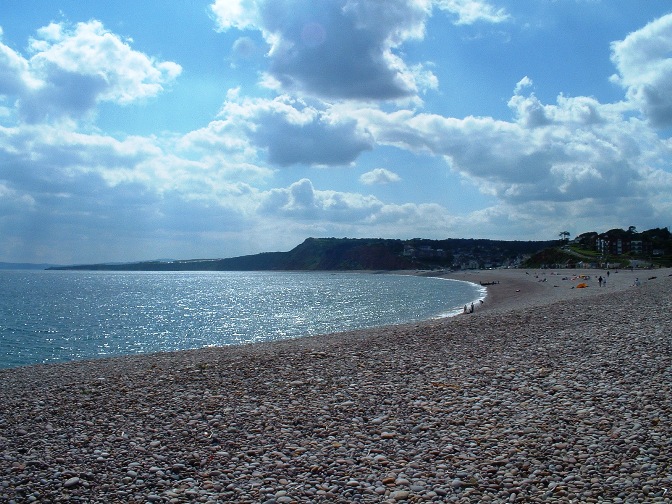 The cobble beach at Budleigh Salterton.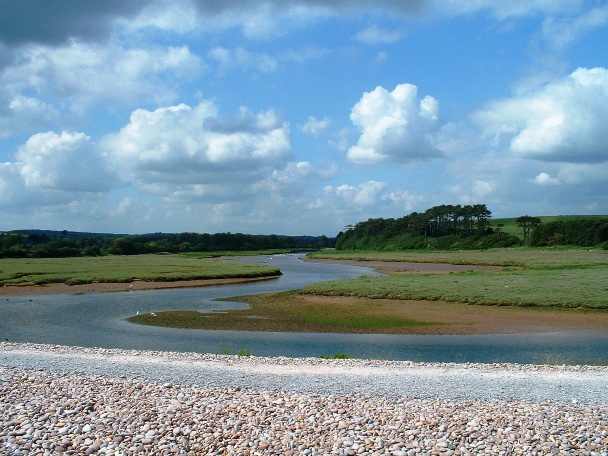 This is the River Otter as it reaches the sea. The area here is a wildlife reserve and famed for its bird life. Egrets are now seen all year round and spoonbills are seen quite regularly.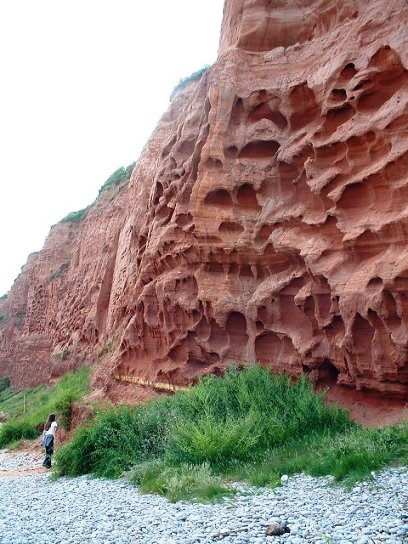 The cliffs to the western end of Budleigh beach showing the unusual rock formations which are caused from cementing by wet deposition which leaches out the finer, clay particles from the sandstone.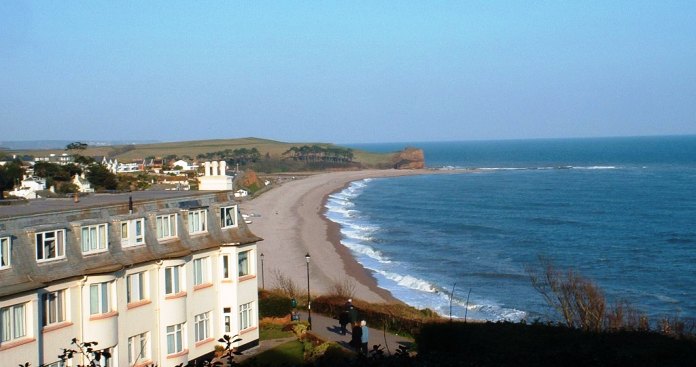 A view eastwards of Budleigh Salterton beach.