Sidmouth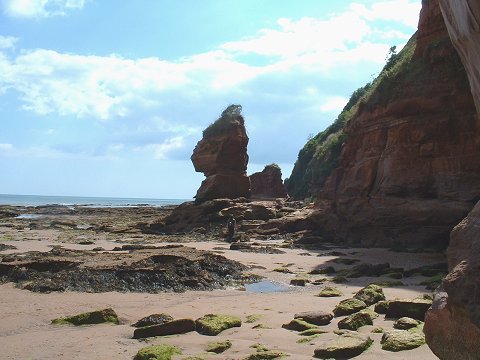 Sandstone sea stacks at the western end of Jacob's Ladder Beach in Sidmouth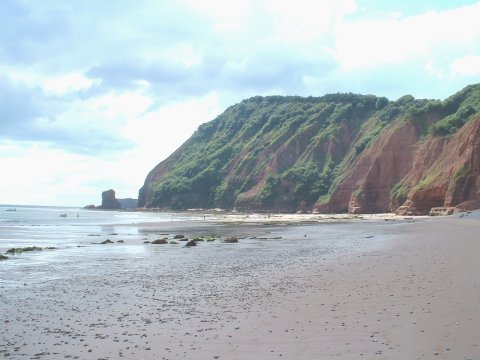 Triassic Sandstone cliffs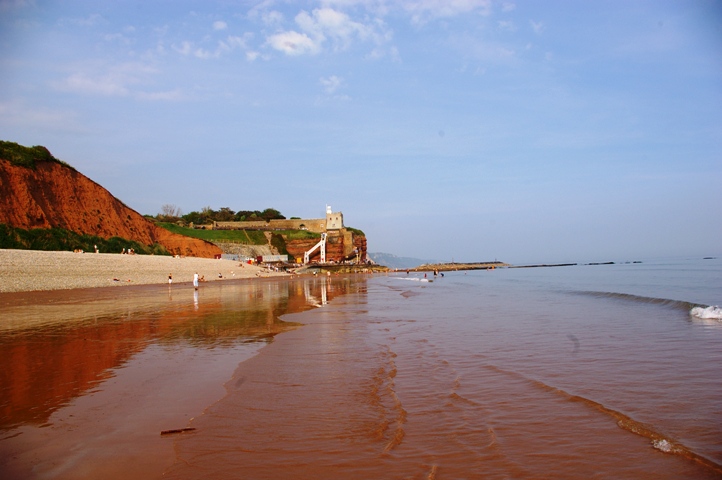 The fort at Jacob's Ladder. The fort is built upon an old geological fault. The Triassic sandstone rocks which are exposed at low tide for part of a long coastal SSSI and SAC which runs eastwards along the shoreline.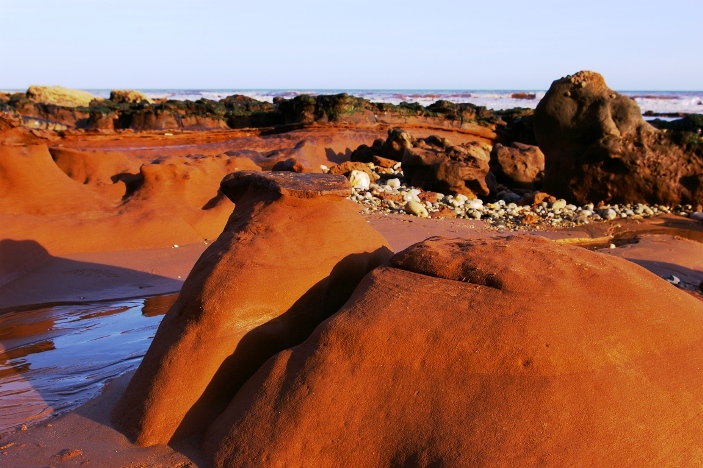 At the western end of Jacob's Ladder Beach are beautiful but strange sandstone rock formations. These are mainly caused from the actions of the flint pebbles rubbing against the softer sandstone by wave action.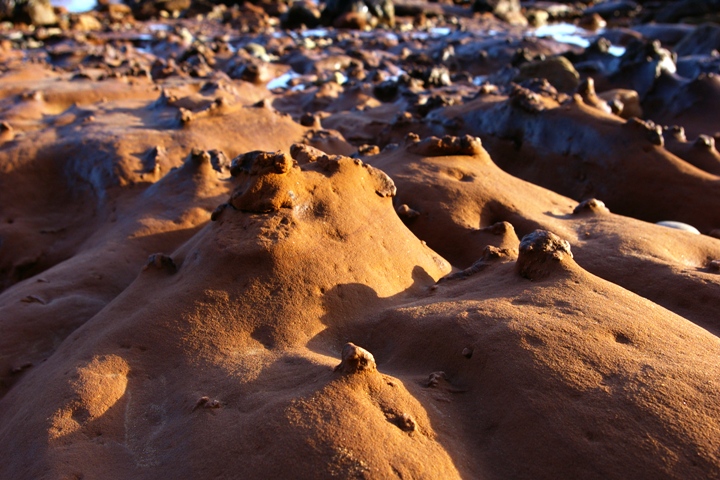 The nodules on the top of these rocks are very hard, in some cases they are flint nuggets embedded in the soft sandstone. As they are harder than the sandstone they erode much more slowly leaving these formations.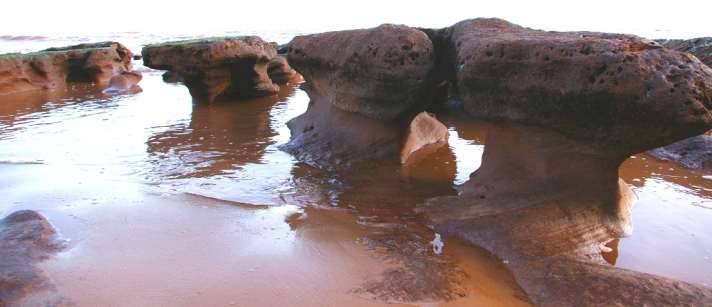 A good example showing the action of erosion of the sandstone by the flint pebbles moving backwards and forwards by wave-action.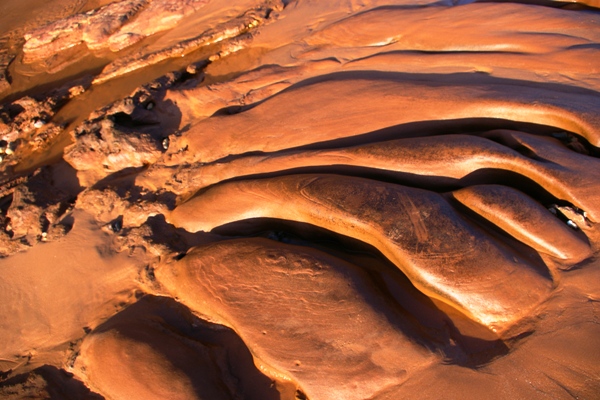 The sandstone here has been eroded to these smooth shapes which have an almost wood-like look about them.